Geometric Tolerancing and Dimensioning Basics (GD&T Basics)
This one-day course is an overview of the GD&T concepts in controls necessary for proper engineering drawing reading and creation using the GD&T approach. The course will cover typical issues that can occur when applying a traditional coordinate system and how Geometric Tolerance can overcome them. You will be introduced to the symbols, terminology and the rules for GD&T based on ASME Y14.5:2018.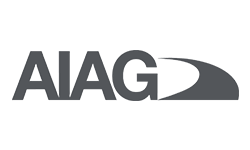 Course Details
1 Day
*For private workshops for your organization, a one (1) day add-on Application Coaching Workshop service is available based on a customization of additional GD&T exercises.
---
---
Equipment Needed (Live Virtual Only):
Desktop or laptop computer
A broadband wired or wireless (3G or 4G/LTE) internet connection.
Speakers and a microphone that are either built-in, USB plug-in, or wireless Bluetooth.
A built-in or a USB plug-in webcam or HD webcam.
---
Live Virtual only: A second monitor is highly recommended for optimal learning environment.
Learning Objectives
Provide a Basic Understanding of GD&T
Define the key terms of GD&T and how they affect the interpretation of drawings.
Define and understand the proper symbols, modifiers, and feature control frame format.
Define the GD&T characteristics.
Demonstrate an understanding of the GD&T characteristics by:


Sketching the characteristics
Sketching tolerance zone
Understanding the impact of modifiers on the tolerance zone
Who Should Attend
This Live Virtual Workshop is recommended for engineers and technicians that need to read or create engineering drawing using the GD&T approach. Typically, this includes product engineers and designers, tooling and maintenance engineers and technicians, quality, inspection, manufacturing, procurement, and purchasing professionals, as well laboratory technicians who must perform gauging to layout inspections.
Course Outline
Dimensioning and Tolerancing Fundamentals

What is an Engineering Drawing?
What is GD&T? What is the purpose of GD&T?
Dimensioning and Geometry
Types of Tolerances
10 Dimensioning Rules

Geometric Tolerances without Datum References

Tolerances of Form

Flatness
Straightness
Circularity
Cylindricity

Tolerances of Profile

Line Profile
Surface Profile

Datum Fundamentals

Datum definitions
True Geometric Part and Datums Feature Simulator
3 Basic Geometric Controls

Center plane control
Axis Control
Surface Control

Datum Reference Frame (DRF)
Primary, Secondary, and Tertiary Datums
Feature Control Frame
Tolerance Zone Shape
Datum Types
Placement of Datum Feature Symbols on Drawings

Datum Target and other symbols
Moveable Datum Targets

Geometric Tolerances with Datum References

Tolerance of Profile

Line Profile
Surface Profile

Tolerance of Orientation

Perpendicularity
Angularity
Parallelism

Tolerance of Runout

Circular Runout
Total Runout

Tolerance of Location

Concentricity
Position
Symmetry

Hierarchy of Geometric Tolerances

Rule #1 - Envelope Principle and Virtual Condition Fundamentals

Feature and Feature of Size (FOS)
Material Condition Symbols and Definition
Typical Symbols Used in Conjunction with FOS
Envelope Principle – Limits of Size
Rule #1: The Envelope Principle (Variations of Form)
Virtual Condition and Actual Mating Envelope (AME)
Virtual Condition for Orientation and Position
Form Control Does Not Apply (Exceptions to Rule #1)

Rules #2, #3, and #4

Rule #2: "Geometric Tolerances Rule"
Rule #3: Rules for drawings of screw threads, gears, and splines
Rule #4: "Datum / Virtual Condition rule"

Maximum Material Condition (MMC) Fundamentals

Why Use Maximum Material Condition (MMC)?
MMC for Internal Feature
Interpreting Plus / Minus Tolerance – Square Tolerance Zone
Benefit of Using Position Tolerance Instead of Plus/Minus
Bonus Tolerance When Using MMC
Positional Tolerancing – Full Definition

Inspection and stack-up exercises

Reading the Inspection Report
Interpreting Multiple GD&T Symbols
Tolerance Stack-up
Worst Case Stack-up
Importance of GD&T
When to use GD&T

GD&T Tolerance Mark-up exercises
Delivery Details
Combining the best of online and traditional face-to-face learning, Live Virtual Workshops use web-based teleconferencing technologies to bring your team together with our experienced instructors in an interactive learning environment. We have always believed interactivity, application, and group discussion are critical parts of an effective and sustainable learning experience. To ensure that these values hold true, and every participant can build the same caliber of knowledge, each workshop includes the following Live Virtual functionality and features:
Trainers & Moderators: For every session, both trainers and moderators will be present and accessible to ensure optimal interaction for each participant, upholding the intimacy of a face-to-face training. Participants can use chat and "raise hand" features, speak directly to trainers, moderators, and other participants, and share their screen all in real-time.
Exercises & Break-out Rooms: Throughout the session, participants will be assigned to teams and split into team breakout rooms to privately complete group activities and discussions, then return to the larger group to present. There will also be quizzes (polls) throughout to measure knowledge retention throughout the units.
Digital Learning Package & Shipped Materials: Depending on the course, participants may be mailed a hardcopy of the Participant Training Book and/or receive a digital learning package complete with training handouts, case studies, digital workbooks, and a virtual platform user-guide.
Technical Support & Resources: On-Demand New to Live Virtual Training and Consulting technology? We've prepared resources and user guides to help you navigate the Zoom Live Virtual conferencing technology and will have live support on-hand just in case you need a little extra help. We'll also allow you to join the session 30 minutes earlier and a moderator will guide you in experiencing the key functionalities and features used in the virtual platform.
Training in Context
In this introductory course, participants will gain knowledge on GD&T foundations for reading, designing, and inspecting parts based on GD&T drawings. This is also a great refresher course on GD&T for product, manufacturing, and quality engineers and the APQP multidisciplinary team members in general. The training includes high-quality PowerPoint graphics and use of wood and plastic models to demonstrate physical meaning of each Geometric Tolerance.