AS9100, AS9110 & AS9120 | Quality Management Systems
AS9100 is the international Quality Management System standard for the Aviation, Space and Defense (AS&D) industry, created by the IAQG. AS9100 Rev D (2016) is the most recent version. Plexus provides training and consulting for this standard as well as AS9110C for maintenance, repair & overhaul (MRO) process, and AS9120B for organizations that procure parts, materials and assemblies. Explore programs
AS9145 | APQP & PPAP for Aerospace
AS9145 is a standard specific to the aerospace industry and applies to new product development or existing product changes. It is a structured process which includes advanced product quality planning (APQP) and production part approval process (PPAP) as part of its requirements. Learn more about AS9145
FMEA for Aerospace Organizations
Failure Mode and Effects Analysis (FMEA) is a systematic, team-oriented method intended to identify, analyze, and mitigate technical risks related to product and manufacturing process design. It supports the five APQP phases to improve customer satisfaction by emphasizing defect prevention. The utilization of FMEA is widely used across various industries and sectors.
Plexus offers training programs in both the AIAG & VDA FMEA methogology as well as the SAE J1739 FMEA methodology.
AIAG & VDA FMEA Handbook and SAE J1739 FMEA – What You Need to Know
Brian Martensen, Sr. Program Manager, Quality Products & Services at the Automotive Industry Action Group (AIAG), and Jeremy Hazel, Lead Trainer and Consultant for Plexus International, compare and contrast both FMEA methodologies. Watch On-Demand
Request training for your team:
Consulting Services for Aerospace Organizations
Our mission is to develop a deep understanding of your organization's internal processes and business needs, and adapt the scope of our consulting efforts to meet your desired business outcomes. The first step is connecting with a Plexus representative and we'll carefully assess your unique needs.

QMS Implementation & Integration

Outsourced Auditing & Gap Analysis


New Product Introduction (NPI)

Customer Specific Requirements

Specialized Training Development
Tools & Resources | AS9100 Series, AS9145 & More
 APQP & PPAP Key Terms & Definitions - Reference Guide for Aerospace Organizations
Download the key terms and definitions for Advanced Product Quality Planning (APQP) and Production Part Approval Process (PPAP) within the aerospace manufacturing context.
TOOL: AS9100D Quality Management System Gap Analysis Tool
Download the AS9100D Gap Analysis Tool and begin assessing the current state of your quality management system against the requirements of the AS9100D standard.
WEBINAR: OPERATING COST REDUCTION: BE YOUR OWN CONSULTANT
Core Tools expert, Jeremy Hazel, and AIAG CEO, Scot Sharland, discuss how to look holistically at your processess, weaponize your quality team, and leverage the AIAG Quality Core Tools to support a sustainable operating cost reduction initiative.
WEBINAR: 6 GOLDEN RULES TO STRENGTHENING YOUR APQP
Explore steps you can implement now to make your multi-disciplinary team more effective, setup stronger communication channels with your customers and suppliers, and make better use of resources during APQP development.
WEBINAR: AIAG & VDA FMEA AND SAE J1739 ANALYSIS– WHAT YOU NEED TO KNOW
Join AIAG program director Scott Gray, and Plexus International technical expert Jeremy Hazel for a 60 minute webinar on the improvements and impact of the new AIAG & VDA FMEA Handbook, as well as an update on training opportunities.
Management Systems Integration
Save time and resources and reduce costs by combining your organization's systems into one. Integrating systems makes them more manageable and allows you to be audited to more than one standard at the same time.
Customer Specific Requirements (CSRs)

We'll help you integrate the Customer Specific Requirements (CSRs) of your many customers into your existing systems. This includes CSRs for your AS9100 quality management system, your environmental management system, your health and safety management system and more. Talk to us to get started.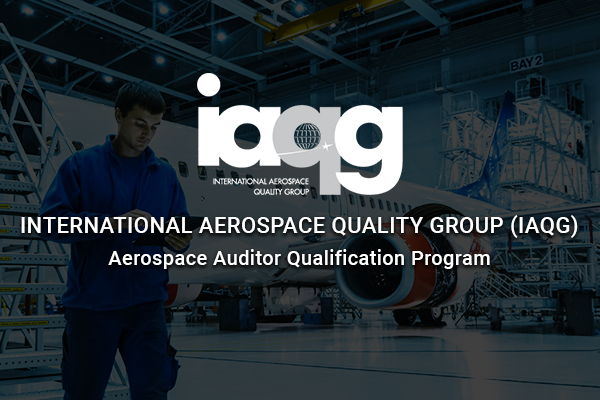 IAQG Aerospace Auditor Qualification Program
In 2009, the International Aerospace Quality Group (IAQG) partnered with Plexus International to develop and deploy a global auditor qualification program to standardize how third-party AS9100, AS9110, and AS9120 auditors are trained and assessed. Leveraging this experience and our close working throughout the supply chain, Plexus continues to weave this know-how into the services we provide to the global aerospace supply chain. Read More