Quality Management Systems: Improve and streamline your operations and reduce cost.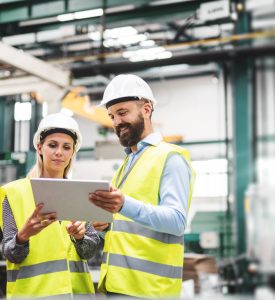 QUALITY MANAGEMENT SYSTEM
ISO 9001 provides the framework for a quality management system and is the only standard in the ISO 9001 family that can be certified to. It can be used by any organization, large or small, regardless of industry or sector. Effective implementation of this standard is a critical part of ensuring customers get consistent, high-quality products and services.
Relationship with other management system standards
With the release of IATF 16949:2016, the text of ISO 9001 is no longer contained directly within the automotive standard, as was previously the case with ISO/TS 16949. However, ISO 9001 is still the foundation of the IATF 16949 standard, and IATF references ISO 9001 clauses throughout the document. As such, an organization that complies to IATF 16949 would also necessarily comply with all the underlying requirements inherited from ISO 9001. IATF 16949 represents the automotive-specific requirements that augment the requirements of ISO 9001.
ISO 9001 AND AS9100, AS9110 & AS9120
AS9100D, AS9110C, and AS9120B, like previous revisions of these standards, supplements ISO 9001 with additional requirements that represent the expectations of the Aviation, Space and Defense (ASD) industry. 
ISO 9001 AND ISO 13485 (MEDICAL DEVICES)
While ISO 13485 is based on the ISO 9001 process model concepts of Plan, Do, Check, Act, it is designed for regulatory compliance. It is more prescriptive in nature and requires a more thoroughly documented quality management system.
Quality Management System Consulting Services
Our mission is to develop a deep understanding of your organization's internal processes and business needs, and adapt the scope of our consulting efforts to meet your desired business outcomes. The first step is connecting with a Plexus representative and we'll carefully assess your unique needs.
ISO 9001 QMS Implementation
Management System Integration
Outsourced Internal Audits
Related Resources and Tools
ISO 9001:2015 Gap Analysis Tool
Continual improvement of your ISO 9001 Quality Management System is key. Download the ISO 9001:2015 Gap Analysis Tool to find out what your organization can do to meet the standard requirements, and develop an implementation plan for the necessary adjustments.
ISO 19011:2018 Key Changes, Guidance, and Audit Tools
Understand the key changes of ISO 19011:2018. Download the free whitepaper and receive bonus audit tools to add to your management system audit tool kit.