We design, develop, and deliver internationally accredited, industry-recognized training programs for the global manufacturing supply chain with one critical goal: real performance improvement.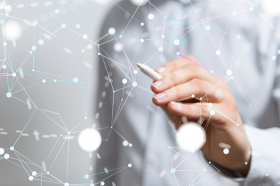 ISO 9001, ISO 13485, ISO/IEC 17025, IATF 16949, AS9100, AS9110, and AS9120 training and professional development services.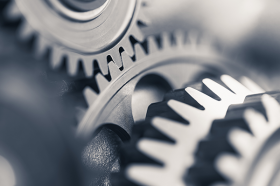 Mitigate risk and consistently manage key processes with APQP, PPAP, FMEA, MSA, and SPC. Services also available for the new AIAG & VDA FMEA Handbook.
Reduce your global footprint and achieve sustainability by effectively implementing an ISO 14001 Environmental Management System.
Implementing an ISO 45001:2018 Occupational Health and Safety System is a critical step in ensuring a safer working environment.
Problem Solving, GD&T & More...
Industry-recognized training on 8-D, Poka Yoke, GD&T, and more.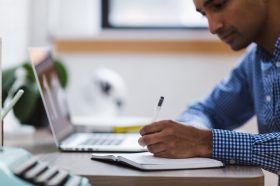 Customized Training
Online, classroom, and blended. We design and deliver training with many dimensions, but with one critical goal: real performance improvement.
Our Areas of Training Expertise
Management System Standards
Implementation & Auditing
Quality Management Systems (ISO 9001 and ISO 13485)
Automotive Quality Management System (IATF 16949)
Aerospace Quality Management System (AS9100, AS9110, AS9120)
Environmental Management Systems (ISO 14001)
Testing & Calibration Laboratories (ISO/IEC 17025)
Occupational Health and Safety Management System (ISO 45001)
Customer-Specific Requirements
Product Development
& Process Improvement
Advanced Product Quality Planning (APQP)
Production Part Approval Process (PPAP)
Design & Process Failure Modes & Effects Analysis (DFMEA & PFMEA)
Measurement Systems Analysis (MSA)
Statistical Process Control (SPC)
Problem Solving & Error Proofing
Geometric Dimensioning & Tolerancing (GD&T)
Focus on the specific global needs and expectations of the partnered organization
Program design and development prioritizing the current state to future state needs of your organization, as well as the needs of your supply base
Alignment with industry accepted standards and best-practices, and the industry needs at large, lessening the burden on suppliers
Turn-key Training Programs
Browse existing Training Programs designed to meet the latest in industry and certification body requirements delivered by Plexus. Built using a range of proven practices our trainings lead you through step-by-step instruction to equip your team or department in achieving compliance or implementing new process improvements to reduce your bottom line.
Customized Training Solutions
Industry leading organizations across the globe choose Plexus to design, develop, and deliver customized training programs that improve processes and performance while targeting specific challenges unique to the organization as broadly or as narrowly as desired. Our approach is to infuse your organizations system, product, and process documentation into our training curriculum, maximizing the relevance and value of the learning experience.
As your training partner, we will work with you to:
Design
We'll work with you to define your target audience— their needs, requirements, and constraints aligned with your desired business outcomes. We'll identify learning objectives and measures of success according to both internal and external key performance indicators (KPIs) and organizational needs. This analysis gives us the necessary detail to tailor training specifically for your needs, which encourages higher knowledge retention rates and gets your people up to speed more quickly. We develop your training and courseware solutions beyond what the average training and development companies can deliver.
Develop
We'll create examples, artifacts, and activities unique to your organization's systems, products, and processes and infuse that into our proven training curriculum. We'll provide trainer notes and guidance materials, and translate and localize the technical content in order to support uniform delivery no matter where in the world the training is delivered.
Deliver
We'll determine which training delivery methods best suit your specific requirements. We'll calibrate our trainers (or your trainers) through a train-the-trainer (T3) model to ensure consistent delivery regardless of who delivers the program or where. Through collaboration we'll deploy a consistent, and sustainable training solution that achieves real performance improvement.
Make Plexus Your Training Partner.
Step 1
Connect with Plexus. We'll carefully assess the unique needs of your organization, its underlying business goals, as well as desired outcomes.
Step 2
Together we'll determine a sustainable plan of action tailored to fit your full scope of needs within an established budget and timeline.
Step 3
Put our plan into action. You'll work alongside our qualified industry professionals to achieve your goal with a seamless knowledge transfer.
Step 4
You'll leverage your new tools and skills to continue to manage and improve long after the completion of our initial services. Sustainability starts with Plexus.
What makes Plexus unique?
Plexus's approach to curriculum design and development is driven by our Learning Model, emphasizing learning through application of concepts in a real-world scenario, as opposed to the old standard classroom model of "lecture-learning". Our process begins by working closely with relevant stakeholders including industry associations, oversight bodies, writing team members, and other key subject matter experts to identify underlying business processes and overarching business objectives. This allows us to take an in-depth, and practical view of the problem, and identify opportunities to maximize the value of the services we provide by linking the body of knowledge with specific learning objectives, and connecting those objectives with their respective job functions.
Our team has extensive experience developing and delivering world-class, workshop-based training and professional development solutions. This combined with our global partner network allows us to localize and rapidly deploy and support solutions on an international, multilingual basis. Plexus currently has Global Partners located in 13 countries, covering all major engineering and manufacturing regions.