ISO 14001:2015 Environmental Management System
ISO 14001:2015 provides the framework for your organization to meet ever increasing customer expectations and legal or regulatory requirements. The ISO 14001 standard is recognized internationally as a proven methodology for reducing environmental hazards, improving environmental performance, reducing waste, increasing efficiency, and lowering operational costs. It is designed to help organizations regardless of size, industry, activities or level in the global manufacturing supply chain.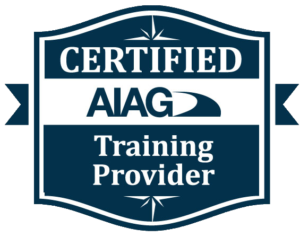 All ISO 14001 training courses delivered by Plexus are AIAG affiliated progams. Plexus is the Certified Global Provider for AIAG Products and Services. 
Consulting Services for Environmental Management
Our mission is to develop a deep understanding of your organization's internal processes and business needs, and adapt the scope of our consulting efforts to meet your desired business outcomes. The first step is connecting with a Plexus representative and we'll carefully assess your unique needs.

ISO 14001:2015 Implementation

Management System Integration

Outsourced Internal Audits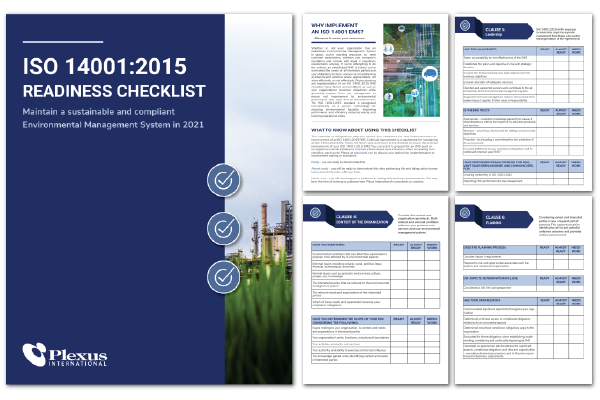 FREE DOWNLOAD:
ISO 14001:2015 EMS Readiness Checklist
Establishing an ISO 14001:2015 Environmental Management System will help you meet customer expectations, maintain your company's reputation, and comply with legal or regulatory requirements much more efficiently and cost effectively. But what will it take for your organization to implement or improve your EMS?