AIAG Taking Effective Corrective Action: Using the 8D Approach
This two-day Workshop presents the 8-D model as an efficient and effective methodology for determining, planning, verifying, and documenting corrective actions. You will be introduced to planning for improvement using easily understood and implemented tools that will result in positive, innovative, and effective actions.
The tools include the questioning technique that establishes a method by which various teams with diverse backgrounds can determine which planning steps are necessary and will result in positive actions. The 8-D approach assists teams in ensuring that all necessary steps are addressed and that an efficient and consistent communication of the results of the team activity is made.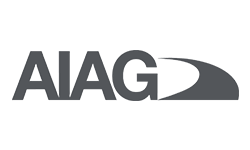 Course Details
---
---
Equipment Needed (Live Virtual only):
Desktop or laptop computer
A broadband wired or wireless (3G or 4G/LTE) internet connection.
Speakers and a microphone that are either built-in, USB plug-in, or wireless Bluetooth.
A built-in or a USB plug-in webcam or HD webcam.
---
Live Virtual only: A second monitor is highly recommended for optimal learning environment.
Learning Objectives
Define the 8-D Approach
Organize an 8-D Team for the 8-D
Evaluate the differences between good and bad corrective actions
Develop Fishbone / Cause and Effect diagrams
Conduct an analysis using 5-WHY
Identify Corrective Action
Demonstrate the ability to apply questioning technique skills
Develop and congratulate the teams
Identify specific performance and abilities
Who Should Attend
Internal auditors, managers and floor supervisors, quality related personnel, and anyone who wants to incorporate the use of the 8-D process into their corrective action and continual improvement programs.
Course Outline
Day 1
Corrective Action
The Questioning Technique
The 8-D Approach – A General Description
Day 2
Practical Exercises
The 8-D Approach – Specific Performance
Delivery Details
Combining the best of online and traditional face-to-face learning, Live Virtual Workshops use web-based teleconferencing technologies to bring your team together with our experienced instructors in an interactive learning environment. We have always believed interactivity, application, and group discussion are critical parts of an effective and sustainable learning experience. To ensure that these values hold true, and every participant can build the same caliber of knowledge, each workshop includes the following Live Virtual functionality and features:
Trainers & Moderators: For every session, both trainers and moderators will be present and accessible to ensure optimal interaction for each participant, upholding the intimacy of a face-to-face training. Participants can use chat and "raise hand" features, speak directly to trainers, moderators, and other participants, and share their screen all in real-time.
Exercises & Break-out Rooms: Throughout the session, participants will be assigned to teams and split into team breakout rooms to privately complete group activities and discussions, then return to the larger group to present. There will also be quizzes (polls) throughout to measure knowledge retention throughout the units.
Digital Learning Package & Shipped Materials: Depending on the course, participants may be mailed a hardcopy of the Participant Training Book and/or receive a digital learning package complete with training handouts, case studies, digital workbooks, and a virtual platform user-guide.
Technical Support & Resources: On-Demand New to Live Virtual Training and Consulting technology? We've prepared resources and user guides to help you navigate the Zoom Live Virtual conferencing technology and will have live support on-hand just in case you need a little extra help. We'll also allow you to join the session 30 minutes earlier and a moderator will guide you in experiencing the key functionalities and features used in the virtual platform.