AIAG Understanding and Implementing APQP with PPAP
In this Workshop you will learn the skills needed to implement the APQP process, develop control plans and complete the production part approval process smoothly, efficiently, and effectively within your company. Additionally, acquire the skills necessary to complete all five APQP phases from "voice of the customer" through final output, including control plan methodology and PPAP submission.
Through group activities and hands-on coaching, you learn the importance of thorough planning activities and develop a functional timing plan for production and delivery of a simulated product. Using simulations, groups work with customer engineers to develop a customer requirement and take it from prototype to a functionally acceptable and capable part. Realism is enhanced as teams develop flow charts, process instructions and control plans for the product and carry them through to PPAP submission.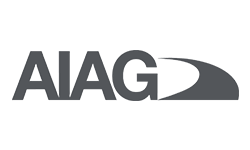 Course Details
---
---
Equipment Needed (Live Virtual only):
Desktop or laptop computer
A broadband wired or wireless (3G or 4G/LTE) internet connection
Speakers and a microphone that are either built-in, USB plug-in, or wireless Bluetooth
A built-in or a USB plug-in webcam or HD webcam
---
Existing knowledge of automotive requirements
Live Virtual only:
A second monitor is highly recommended for optimal learning environment.
Learning Objectives
Identify the key linkages between ISO/TS - IATF 16949:2016 and APQP, FMEA, MSA and SPC
Evaluate the 5 phases of APQP
Define PPAP submission requirements
Design a functional timing plan for production and delivery of a simulated product
Name the features of developing a manufacturing system and its control plans, and validating the manufacturing process
Who Should Attend
Recommended for quality managers and quality team leaders, third-party auditors of ISO/TS - IATF 16949:2016, anyone involved in the implementation of ISO/TS - IATF 16949:2016, individuals and cross-functional teams implementing the quality planning process to meet ISO/TS - IATF 16949:2016, and anyone who wants a better understanding of the quality planning process.
Course Outline
Day 1
Basics of Quality Planning and APQP
APQP 1.0 – Plan and Define
APQP 2.0 – Product Design and Development
APQP 3.0 – Process Design and Development
Day 2
APQP 4.0 – Product and Process Validation
Production Part Approval Process
APQP 5.0 – Production, Feedback and Assessment
Key Linkages and APQP Examples
Delivery Details
Plexus International brings your team together with experienced instructors in an interactive learning environment whether you are joining online or in-person. We have always believed interactivity, application, and group discussion are critical parts of an effective and sustainable learning experience. To ensure that these values hold true, and every participant can build the same caliber of knowledge, each workshop interaction includes the following functionality and features: 
Trainers & Moderator support:

 For every session, both trainers and moderators (or on-site staff) will be present and accessible to ensure optimal interaction for each participant, upholding the intimacy of our training model. Participants may interject and raise hands at any time, speak directly to trainers, moderators, and other participants, and share feedback in real-time.

 

Exercises & Break-out Rooms: 

Throughout the session, participants will be assigned to teams and split into breakouts to privately complete group activities and discussions, then returning to the larger group to present. There will also be quizzes (or polls) throughout to measure knowledge retention during the units.

 

Digital Learning Package or Shipped Materials: 

Depending on the course, participants may receive a hardcopy of the Participant Training Book and/or receive a digital learning package complete with training handouts, case studies, digital workbooks, and a virtual platform user-guide.

 

Technical Support & Resources:

  If this is your first-time training with Plexus International or in a Live Virtual Workshop environment, we have prepared resources and user guides to help you navigate any conferencing technology and will support your teams hands-on in case you need any extra assistance. Join any session 30 minutes early and a moderator or support team member will guide you in experiencing the key functionalities and features used in our training sessions.