This 1-day introductory course provides a working, practical knowledge of the tools within Measurement Systems Analysis (MSA). Understand why MSA is important in your management system, its key elements and tools, as well as how to implement it within your organization through applied exercises all within the context of IATF 16949:2016.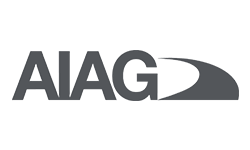 Course Details
---
Basic statistical knowledge
Learning Objectives
Understand what MSA is, and where it fits within the organizational structure, the core tools and management system.
Identify the process of measurement including places where error can be introduced leading to incorrect measurement decisions.
Develop action plans to minimize error in measurement through proven tools like the fishbone diagram.
Identify the different types of data used to perform MSA and determine the amount of data necessary to implement an MSA study.
Learn how to develop an appropriate sampling plan for your MSA studies.
Define the elements of an MSA plan.
Gain an insight for the types of measurement studies required under IATF for various gages.
Identify and select the tools necessary for conducting various MSA studies.
Gain knowledge of guidelines for the various tests used to determine the acceptability level for error and how to take effective action to reduce unacceptable error.
Learn how to properly communicate unacceptable error for further action if no improvement it possible.
Incorporate the use of MSA through applied exercises.
Who Should Attend
This course is recommended for quality managers, manufacturing managers and supervisors, quality team leaders, quality assurance and laboratory analysts / engineers, anyone involved in the implementation of IATF 16949:2016, individuals and cross functional teams interested in risk reduction and anyone who wants a better understanding of MSA.