AIAG Understanding and Implementing Statistical Process Control (SPC)
Improve the control methods within your manufacturing system through this introduction to Statistical Process Control (SPC).
In this introductory course we pair the theory of Statistical Process Control (SPC) with tactical tools to give you the best chance at effectively improving the return on investment associated with your manufacturing control strategy. From control charts to capability indices you will gain an understanding of the underlying processes that enable better process monitoring and improve the robustness of process improvement initiatives.
This course will provide both functional and applicable skills, as you will learn to select the appropriate tool for an identified purpose or recognize a more complex methodology, apply the selected tool, interpret the results of the application, and make correct decisions based on the interpretation to lead to better performing processes.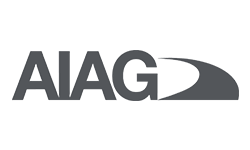 Course Details
---
Familiarity with the FMEA process
Familiarity of MSA
Microsoft Excel and a laptop loaded with Excel.
Learning Objectives
Learn proven questioning techniques for effective SPC implementation through developing an Operational Definition
Demonstrate an understanding of the linkage between SPC and the larger scope of the core tools manuals (MSA, FMEA, APQP), along with the requirements of IATF 16949.
Identify the sources of variation present and know how to categorize normal versus non-normal
Differentiate between prevention and detection and illustrate their impact on the Cost of Poor Quality (CoPQ)
Learn about the different tools that support SPC implementation
Identify the correct and applicable tools for both variable and attribute data
List best practices regarding implementation and taking action on out of control conditions to aid in effective implementation
Calculate and Interpret acceptance criteria for process capability indices like CpK and PpK
Apply methods for implementing the principles of SPC to manufacturing processes
Apply software to the calculation of Control Limits and incorporation of measurement studies process to the selected Process Controls
Demystify SPC by learning to carry out all calculations and interpretations following the steps in the SPC reference manual
Who Should Attend
Recommended for quality managers, quality team leaders, manufacturing managers and technicians, quality assurance and laboratory technicians and engineers, anyone involved in the implementation of IATF 16949:2016, individuals and cross functional teams interested in risk reduction and anyone who wants a better understanding of SPC.