AIAG Poka Yoke: Error Proofing for Zero Defects
An overview of the Poka Yoke Error Proofing System for developing a Zero Defects strategy in industrial applications.
The workshop will provide an introduction to the system and its toolbox to assist the participants in the development and implementation of a Zero Defects Based Culture. It will provide a series of defined activities and applications for its use as a process. The workshop is generic in nature and is keyed for an 8-hour exploratory approach.
Note: A second day of proscribed activities is available. On the second day, the organization will identify several areas of concern that then will be developed specific to your organization, under supervision, using the Poka Yoke Strategies.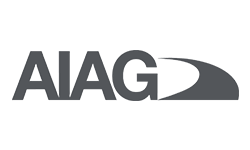 Course Details
---
Learning Objectives
Identify Poka Yoke strategies
Define Zero Defect Quality Control
List and Identify the Three Elements of Zero Defects Quality Control
Initiate the implementation process
Identify where Poka Yokes are needed
Detect abnormalities as they occur
Demonstrate an understanding as to why traditional Quality Tools do not respond quickly enough
Develop an implementation process to ensure quicker response to problems
Who Should Attend
Production and Quality Managers, Engineer Personnel, Continual Improvement Coordinators, and Internal Auditors
Agenda
Day 1
Orientation to Poka Yoke and ZQC (Zero Quality Control) principles
Errors and Mistakes
Poka Yoke functions and devices
Poka Yoke and ZQC implementation strategies
Case Studies and application exercises for the implementation of ZQC using Poka Yoke Strategies
Defining implementation strategies through application exercises
Review and Wrap-up
Day 2 (Optional):
Work-Based Poka Yoke assignments
Review and Selection of Process/Activity for applying Poka Yoke Strategies
Establishing team and timelines for defined projects
Development of implementation strategies