Best Practices: Auditor Questioning Techniques with Emphasis on IATF 16949:2016 and the Automotive Industry Perspective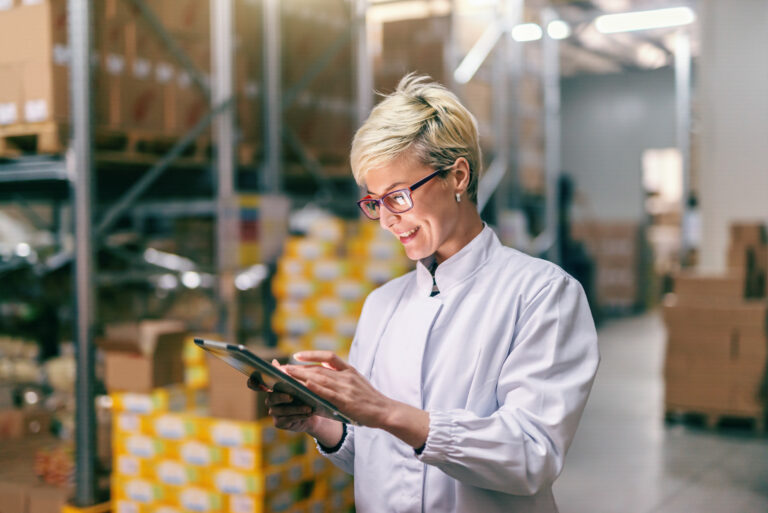 Subscribe to Our Newsletter.
An auditor's questions have the potential to make or break the audit they conduct in terms of its effectiveness. By planning and developing questioning techniques, an auditor can actually maximize value for all parties involved. In this article we'll cover various types of questioning techniques, identify their place in an audit, and provide real-life examples of common automotive audit questions that can optimize the flow of information from auditee to auditor—and vice versa—when used appropriately.
Types of Audit Questioning Techniques
Questioning techniques are broken down into four different types:
Open-ended questions
Closed-ended questions
Leading questions
Clarifying questions
Although some of these questioning techniques are used far more frequently than others, by reading further you'll learn the function of each question type in an audit interview setting. You'll also see the linkage to IATF 16949:2016, and the automotive industry in general.
Open-Ended Audit Questions
What we're certain you already know about open-ended questions is that they cannot be answered by a simple response (e.g., yes or no, black or white, 5 or 6, etc.). What you may not have known, however, is that this type of questioning technique is most effective when the auditor needs to draw a lot of information from an auditee, or if the auditee is not freely offering information. This is because open-ended questions give the auditee the opportunity to explain a process, an instruction, etc.
Examples of open-ended questions within the context of the automotive industry, and IATF 16949:2016 requirements
How are you made aware of issues your organization has with the customer?
A question like this one can lead to many different avenues of information. From here, the auditor could discuss issues regarding awareness, communication, corrective action, leadership commitment, as well as a whole host of other trails. There is no definitive answer to this question.
When you take on a new position, how are you qualified to perform the activities that may be new to your station?
By asking this question the auditor may find the discussion moving down a trail related to organizational change management, competency, on-the-job training, responsibility and authority, etc.
How do you know the part coming off the manufacturing station is OK to ship, and can be passed into the box present in the station?
With the use of this question the auditor may be checking the validity of new programs to follow up. This could also lead to discussion of the control plan and risk mitigation at the station, and tie into potential detection items on the Process Failure Mode Effects Analysis (PFMEA).
Closed-Ended Questions
Unlike its counter-part (the open-ended question), a closed-ended can be answered with a simple response (e.g., yes or no, black or white, 5 or 6, etc.). Although asking closed-ended questions tends to be much more limiting in terms of the quantity of information they draw from an auditee, this type of questioning technique allows the auditor to maintain their control over the interview. When an auditee strays away from the audit subject, a closed-ended question can be highly effective in steering things back on track.
Example scenario for using a closed-ended question in the context of the automotive industry, and IATF 16949:2016 requirements:
Imagine you are conducting an audit of automotive production. According to the production control plan, the expected frequency to check the diameter of a bearing is five pieces per hour. After conducting an audit interview across multiple shifts, you discover that the actual frequency checked is only three pieces per hour. This issue was originally found during 3rd shift. The next morning the production manager explains that this control plan non-conformity is due to a recently requested change that has already been implemented even though it is still pending customer approval. The manager attempts to change the non-conformity's cause from change management, to the customer, to the automotive industries strict guidelines on change control, and even resource allocation. In this instance you must use a closed-ended question in order to get the audit back on track, or you will face the proposition of being part of the root cause analysis. So the question is simple, and phrased very distinctly: "How many pieces are you supposed to check according the control plan?" There is only one possible answer.
Additional closed-ended questions commonly used within the context of auditing in the automotive industry and IATF 16949:2016 Requirements:
How often do you survey your customers?
Have you ever had a part come back with a missing hole?
How often do you tighten the chuck on the machine?
Clarifying Questions
Misunderstandings are often inevitable in human-to-human conversation. However, it is an auditor's duty to eliminate such misunderstanding and complete the audit process with complete accuracy. Is an auditor with the ability to avoid all confusion some sort of super-human? Certainly not. What they are is an auditor who knows when the use of a clarifying question is crucial.
Clarifying questions allow the auditor to rephrase or restate what the auditee said. this ensures that what the auditor heard is what the auditee really meant; consequently eliminating misinformation.
Example of when a clarifying question becomes necessary in an audit interview within the context of the automotive industry, and IATF 16949:2016 requirements:
Imagine during an audit of purchasing at your company you are interviewing the Supplier Quality Group that performs the initial qualification audits for potential new suppliers. The Supplier Quality Auditor (SQA) is new to the organization, and is sent to assess an existing supplier the business has been using for years on a new commodity. Since it is a new commodity from this existing supplier, the risk is substantially higher. During the audit the SQA seems to flip back and forth between when an existing supplier needs to be visited, and when a new supplier needs to be visited. In this instance the appropriate thing for you to do as the auditor would be to repeat your understanding of the SQA's answer and ask, "Is my understanding of what you've told me correct?"
Leading Questions
A leading question is a technique that infers a response within the question. This questioning technique is very rarely used by an auditor during an audit. There may be instances, however, when the auditor needs to use this type of question.
For example, an auditor might choose to use a leading question in the following situations:
The auditee knows the answer to the question, but is confused as to what the auditor is asking him/her.
The auditor sees that the auditee is either nervous or afraid of the audit interview.
By asking one or two questions, the auditor can give the auditee more confidence that he or she will be able to answer the audit questions.

Differentiating Leading Audit Questions and Open-Ended Audit Questions
It is important to note that when using a leading question there is always intent to bring up the subsequent topic or answer. Similar to a leading question, and not without adequate preparation, it may be the case that an auditor asks an open-ended question, producing an answer, or topic of discussion, they anticipated. However, the two questioning techniques differ when it comes to their intent. While an auditor who has done ample research may already know the type of information the open-ended question will draw, there is no intent to draw specific information.
Examples of leading questions within the context of the automotive industry and IATF 16949:2016 requirements:
How do you handle a part that comes to you with a known defect?
When you begin your shift, how do you qualify your machines prior to running after a shutdown?
When setting objectives, how do you look both internally and externally to make sure what you are working on even matters, and is actually achievable?
More Auditing Skills
Ultimately it is an auditor's goal to draw as much information from an audit interview as possible with complete accuracy in the findings they record. Learning to appropriately apply the above four questioning techniques (open-ended, close-ended, clarifying and leading questioning) in an audit interview, bring you one step closer to becoming a highly-effective auditor.
For more information on effective auditing skills and practices, audit planning tools and templates, and the connection to ISO 19011:2018, download our FREE ISO 19011:2018 Guidelines Whitepaper and Bonus Auditor Tool Kit.