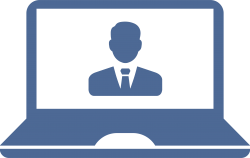 Live Virtual Seminars from Plexus International
Join individual 2.5 hour Live Virtual Seminars, or register for the boot camp series and build foundational knowledge with industry experts.
Featured Seminar Series | FMEA Boot Camps
Training is efficient and cost effective with Live Virtual Seminar Boot Camps. Each Boot Camp consists of five 2.5 hour seminars that help help you to build a foundational knowledge on various topics and disciplines related to the FMEA Process.
In this five-part Live Virtual Seminar series we'll cover basic FMEA fundamentals, linkages, and the connection between the Process FMEA and the Cost of Quality (COQ).
AIAG & VDA Process FMEA: Fundamentals Overview
AIAG & VDA Design FMEA: Fundamentals Overview
Process FMEA & Control Plan Linkages
Process FMEA & Design FMEA Linkages
FMEA & Cost of Quality (COQ) Analysis
In this five-part Live Virtual Seminar series we'll introduce you to the basics of Foundation & Family FMEAs as well as the first things you should know about auditing and managing FMEAs.
AIAG & VDA Foundation & Family PFMEA Fundamentals
AIAG & VDA Foundation & Family DFMEA Fundamentals
Auditing Process FMEA
Auditing Design FMEA
Managing FMEA Development
Also Avalible Now: Reverse FMEA Fundamentals - Live Virtual Seminar
In this 2-hour seminar we will walk through the fundamentals of Reverse FMEA giving you a sound foundation for what the methodology is, demystify the Reverse FMEA by showing you that many of the things included are already being performed inside your organization –just a matter of clearly identifying what the methodology is asking you to do.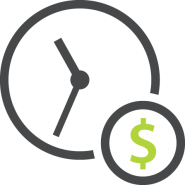 Training to fit your schedule & budget
Individual seminars are 2.5 hours each and start at just $75 per attendee making is easy to fit training into your busy schedule and a limited budget. Seminars are accessible and just in-depth enough for you to build critical foundational knowledge on the subject matter while being able to retain what was covered.
Build Foundational Knowledge
Live Virtual Seminars are design to cover the fundamentals of the subject making them a perfect introduction or overview to new and old concepts. Establishing foundational knowledge is a key step in ensuring processes are implemented and managed sustainably. Whether you need a refresher, or are brand new to the subject LVS will help you cover your bases.
Receive Certificates & CEUs
For each seminar under your belt, you'll receive .25 CPD hours and a certificate of completion. Live Virtual Seminars are a great way to continue your professional development while balancing your busy work life.
Interactivity & live feedback from the industry experts
Participate in polls to give your input and test your understanding of the concepts covered throughout the seminar. Get any remaining questions you may have answered by an industry expert during a live Q&A session at the end of each seminar.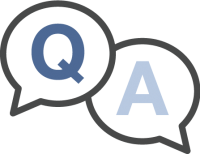 "This was, hands down, the best virtual interaction I've had. The use of the actual white board behind the instructor, the virtual white board, the ability to see the instructor, live polls, etc. all made the course feel as close to "in-person" as I could have hoped."
– Senior Quality Manager | Raytheon Technologies